Our Firm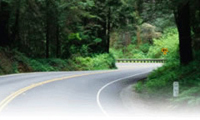 PTS Brokerage, LLC is a Broker/Dealer and a Registered Investment Advisor. Based in Mount Laurel, New Jersey, PTS Brokerage, LLC specializes in Financial Planning, Wealth Management, Insurance, Mutual Funds, College Planning, and Retirement. We offer clients individual attention and detail-oriented personal services. As our client, you can rest assured that each financial solution we suggest has only one person's best interest in mind - yours.

We are a full-service financial firm committed to helping people pursue their financial goals. We offer a wide range of financial products and services to individuals and business owners. We believe you will be better able to identify your goals and make decisions to help reach them through the sound financial information we can provide.

PTS Brokerage, LLC was established in 2001 by Richard W. Schank, CFP®, ChFC, CLU, CFS, RHU, REBC, EA. Richard has been engaged in the financial services business since 1984. He is a licensed insurance producer, maintains a Series 7 (General Securities Registration), Series 24 (General Securities Principal), Series 53 (Municipal Bond Principal), Series 27 (Financial Operations Principal), Series 63 (Uniform Securities Act of '56), and is exempt from Series 65/66 (Investment Advisor Act of '40) due to his advanced designations.

Please call us if you have any questions about our firm or the range of financial products and services we provide. Our firm has a relationship with a variety of financial services companies, so if we don't have a product or service, we know a group that does.